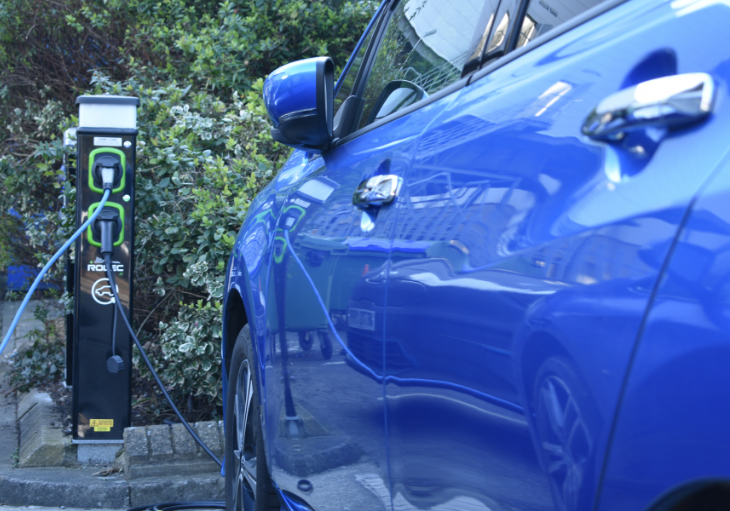 Client: Waste Management Company
Location: Colnbrook, Berkshire
Installed: Work Place Charger 
Number of points installed: 8 (to date)
Situation
Our client already had 2 charge points installed 2 years ago by another company. As an OZEV registered installer we were recommended to design and install additional charge points across multiple sites with the addition of home charge points as required.
The aim of this project was to bring up to date all the functionality and back office management requirements across all sites and also provide a future charge point solution for their growing number of employees with electric vehicles.
We have visited and quoted on 18 sites and 1 home install.
Task
During March 2021, VOLT CPI designed, supplied and installed 8 7.2KW and 22KW charge point bases. We also implemented all of the electrical infrastructure and groundworks required and set up signage and barriers.
Results
The current installation is working exactly as required and we are adding to the scheme and back office with a further 6 point due to be installed at Beenham, Bishops Cleave and Banbury in April 2021, with a view to complete all sites by the end of the year.
Testimonial
"VOLT CPI have supplied and installed exactly what the business required with the added benefit of updated products and a manageable back office solution. This will mean we now have a future proof solution for our business requirements. Oakley TFM And VOLT CPI have provided a fully accredited installation, offering the OZEV grant saving us time and money combined with a professional level of experience with excellent technical knowledge and ongoing support . We are also able to call on Oakley TFM VOLTO CPI to manage and maintain our charge point network"
Are you wanting to update your current charge point bases or are you looking to install new charge points for your employees? Contact VOLT today on 01256 325955